Solios X Javier Verdura — Director of Product Design at Tesla
Javier Verdura is the Director of Product Design at Tesla. We met with him to discuss the secret behind impactful design – only to realize there's no secret. Because when you're aiming to design the best product imaginable, sustainability is an inextricable part of the process.

---
As a young boy in Mexico City, Javier Verdura often visited his brain surgeon father at the hospital. After doing rounds, they'd head to the basement, where staff would be turning his father's ideas into prototypes that could help with surgery. Although he was a doctor, not a designer, his father was always fixing things, taking them apart to put them back together. Javier credits him as his first inspiration to be inventive.
"That's where I got my love for doing this stuff – not just taking for granted what you can buy in a store when you can make it better yourself. But I didn't know industrial design was a career, and I wasn't particularly good at school."
Coincidentally, his father knew someone whose son was a teacher at ArtCenter College of Design. One summer, Javier flew to Pasadena to visit the school, where he soon found his calling as a product designer. It took him a little longer, however, to find his greater purpose.
SINGLE-MINDED VERSATILITY
Although he had a passion for cars from the get go, Javier sought more variety in his work. He forewent the transportation design route in favour of ArtCenter's product design program. Ironic, considering he now works at Tesla.
Over the course of his design journey, Ken Seeno has given a lot of thought to the choices he could make, the various forks in the road, and the pathways he could take. At different points in time, he might have pursued a career in music, or in interior design, or at Facebook. But he can easily pinpoint the moment when he realized he needed to design for meaning.
"I was at this design agency, and someone came in to tell us we would be helping a fast food brand become a family restaurant. And that's fine. But it wasn't for me. It's not something I wake up in the morning wanting to do."
He needed to find something he was so passionate about, and so excited by, that he could think about it and work on it tirelessly, without ever getting bored or annoyed or frustrated. Luckily, after turning down that Facebook opportunity, he found a challenge he could devote himself to, day in, day out, at Headspace.
"I found the problem we're trying to solve, which is to have this meaningful impact on the health and happiness of the world, endlessly fascinating, because it's totally immaterial, right? I've been working on the same product, iteratively, for five years. That's quite a long time. I feel like a design monk, literally doing the same thing over and over."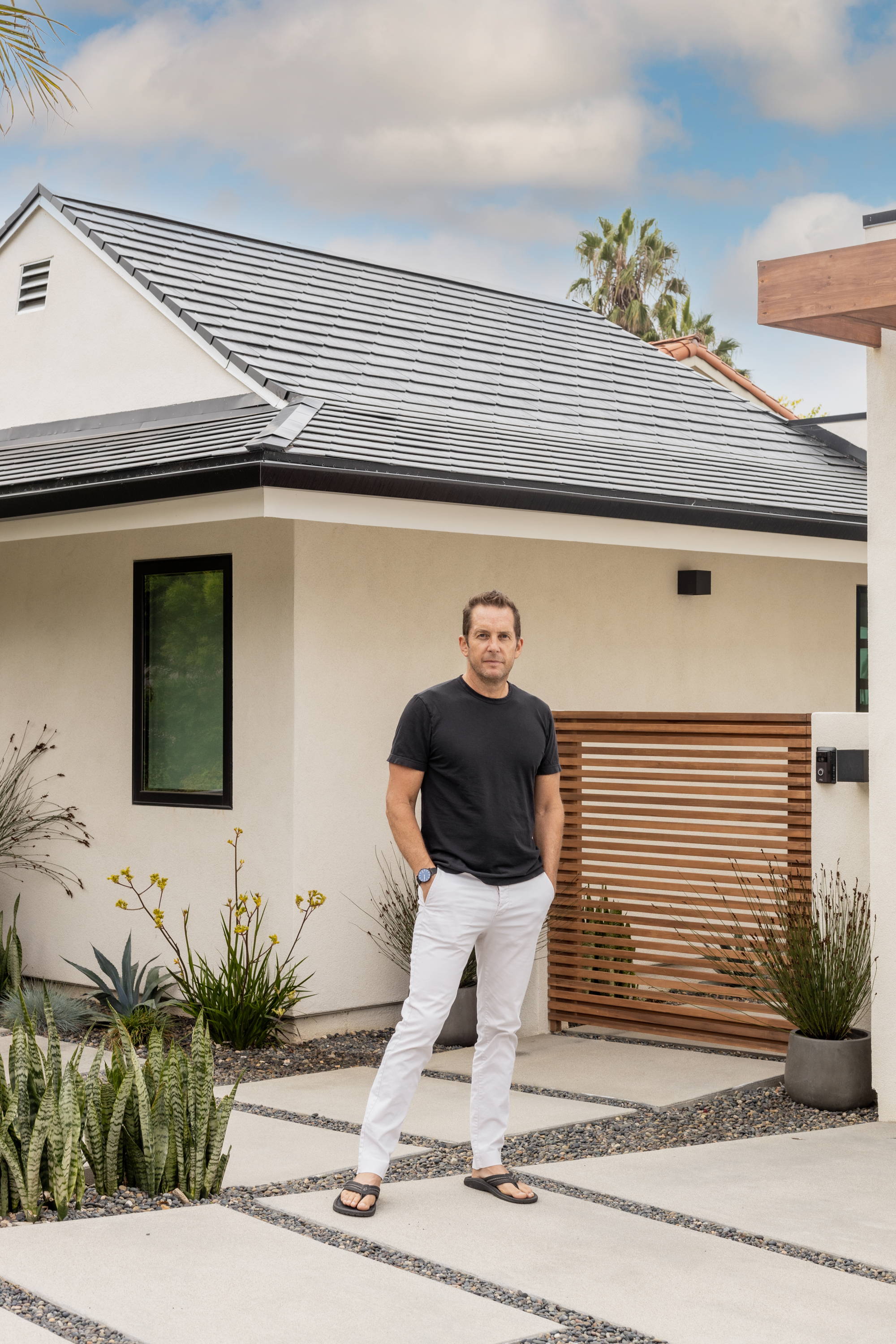 Before that, however, he did get a taste of the diverse career trajectory he craved, working on vacuum cleaners, cell phones, packaging, and more. One thing he hasn't forgotten from his time designing medical products is the mindset of using the very best materials and methods, no matter how expensive, with the single-minded goal of developing a product that performs as well as it possibly can.
After 20 years working in Connecticut, Javier made the decision to move back to California. And it wasn't just for the weather; it was to join Tesla.
"I was at a point in my career where I was looking at everything I was designing, and there was nothing transcendental that was making a huge difference in the world. It was making a big difference in the bottom line of the companies that were hiring me, but selling more stuff wasn't making anybody's life better. And I was struggling with that. It was just creating more garbage and more landfill and more throwaway society and more consumerism."
Tesla's mission is exactly what he was looking for at that moment: "Now everything I do is geared towards improving the planet. To be able to apply the skills that I've acquired over the last 30 years towards making the world a better place is a pretty incredible position to be in."
MEET MORE CHANGEMAKERS LIKE JAVIER VERDURA.
In a short series of articles, we met with different changemakers to understand their point of view on designing with purpose.
Ken Seeno, senior manager of product design at headspeace, shares with us the importance of awareness in design.
"That's the dream for everything I design: For it to be timeless"
ELECTRICITY IS IN THE AIR
The Supercharger was Javier's very first project at Tesla. When it was initially brought to him, he couldn't fathom the enormity of Elon Musk's vision: To have Superchargers everywhere in the world within 200 km of each other. According to the founder, if they couldn't build the network, then they might as well not have built the car.
"Because that's the obstacle people have: How fast can I charge my car? What if I run out of juice? Am I gonna be stranded? The Supercharger is the answer. It's the iconic representation of the modern-day gas pump. It's not a revolutionary design per se, but the thought process behind it is pretty important."
While Javier is encouraged by statistics in countries like Norway, where close to 80% of new car sales were electric in the last quarter, he's also acutely aware that it isn't the norm. Tesla may have delivered 240,000 vehicles in the last months, that's still a pretty small dent in a global fleet of 1.5 billion cars.
"Even if every new car sold was electric, it would still take 20 years to eliminate the last internal combustion engine car. We have a lot of work ahead of us."
But to Javier, that's not as daunting as it sounds. "The strides that the industry has made in the last two years have been greater than it's made in the history of the automobile. And seeing so many automakers with new electric car initiatives is great. It's part of our mission to make everybody transition to sustainable energy, not just transportation." In fact, it's why Tesla made its patents available to the public, and why they feel like they've barely scratched the surface.  
On that note, he's quick to remember one of his favourite quotes from Elon: "Once you think you're winning, that's when you start losing."
Despite seeing other car companies gearing up to compete with Tesla, Javier isn't taking his eye off the prize. "Our mission isn't complete until everybody can afford the Tesla ecosystem. We need to continue to improve the cost and accessibility of all the components to achieve that."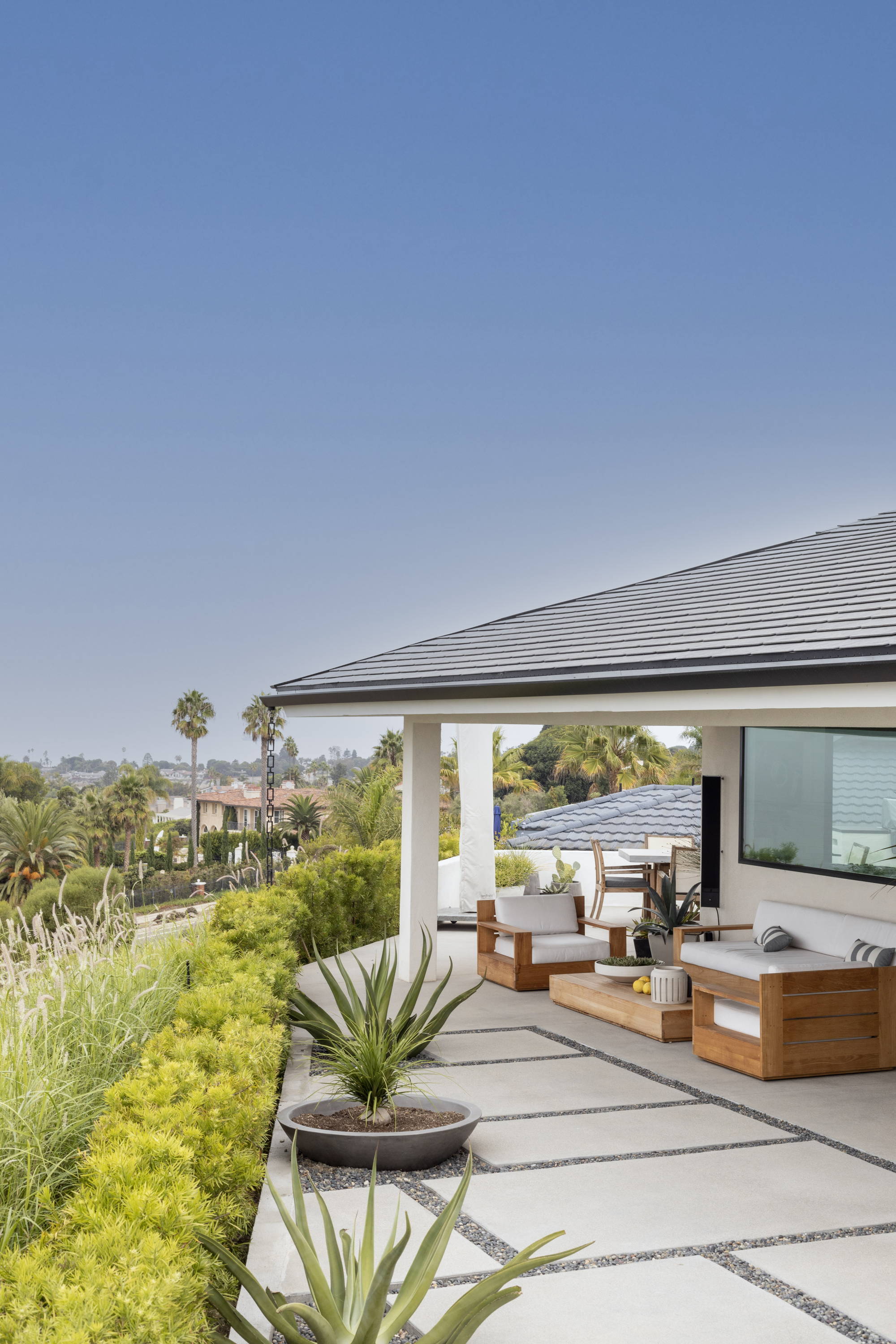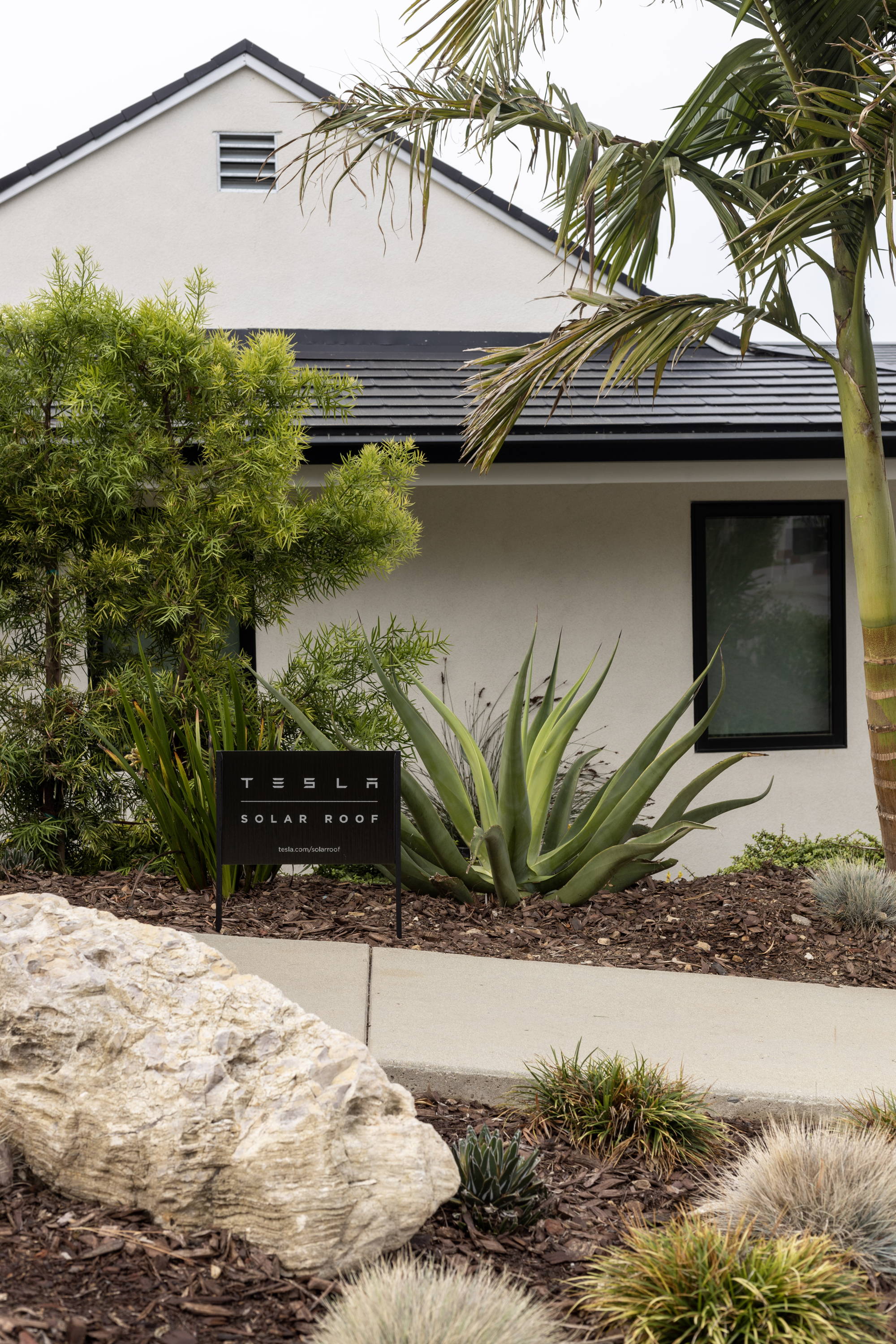 SUSTAINABILITY WITHOUT SACRIFICE
Getting involved with Tesla has encouraged Javier to change his lifestyle in many ways. Obviously, he stopped driving gasoline cars. But that was easy. "It's not like I was downgrading. It wasn't a sacrifice," he laughs.
That's a reflection of Tesla's well-known ambition not to design the best electric car, but the best car, period. "That's a huge distinction. That's exactly why it was designed the way it was. Safest, fastest, best looking, oh and by the way, it's electric. We could've said: Let's make a really cool-looking, super safe car... but it's so boring. Instead, we asked ourselves: Is this the best in the world? Is there anything better than what we're doing right now?"
For Javier, it's all about designing without compromise; that means not being encumbered by what's been done before, and distilling your ideas down to the most fundamental essence of the problem.
MEET MORE CHANGEMAKERS LIKE JAVIER VERDURA.
In a short series of articles, we met with different changemakers to understand their point of view on designing with purpose.
In this article Sam & Alex share with us how sustainable design can be easy on the planet, but also, easy on the eye.
"If you're talking about a watch, ask yourself, why is it worn on the wrist? Why is it round? Start with 20 rough ideas, then start sketching them out or prototyping them. Then it's all about narrowing down your thought-starters based on manufacturing, functionality, or aesthetic criteria. Continue narrowing it down until you have three solid, beautiful ideas. It's nothing special or magic or unique to Tesla. It's a process."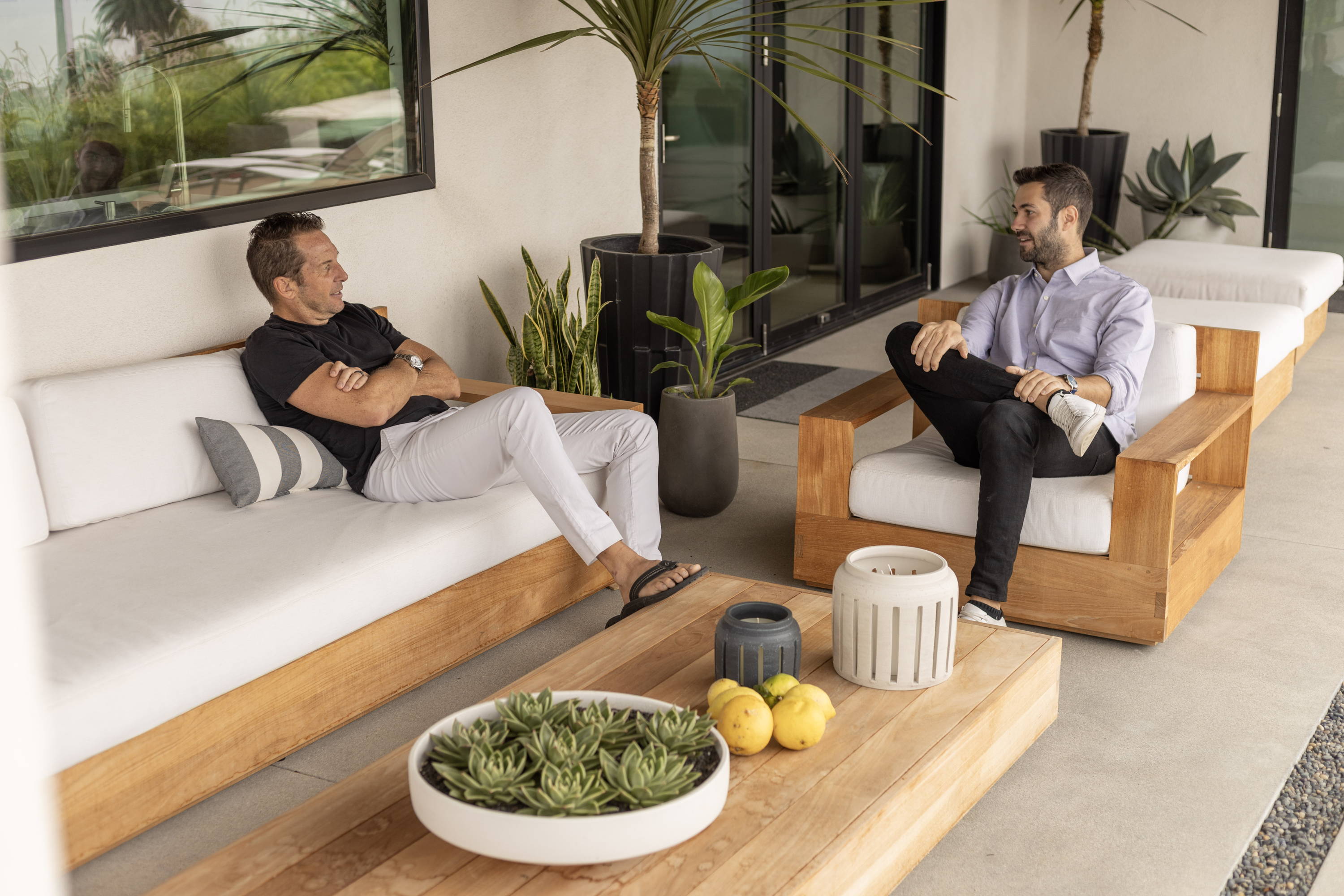 TRANSCENDING TIME
Speaking of inspiration, Tesla being a source of influence for inventors and entrepreneurs around the globe is nothing new. But where does its Director of Product Design draw creative nourishment?
"I've always loved the Eames story. The Eames chair is one of my favorite objects. It was designed some 70 years ago, and to this day it looks modern. They were so ahead of their time, and yet their designs are timeless. I have a book on my desk called The Story of Eames Furniture, and I'm always inspired by it."
Another book he keeps on hand is Less and More by Dieter Rams. "It's all about minimalism and simplicity: The essential amount of stuff you need to make it functional and beautiful. That's very similar to the design philosophy of Tesla. Everything we do is minimal, yet elegant, functional, and desirable."
In other words, Javier admires things that have transcended time – not unlike Solios, whose focus on durability has led us to create products that are designed to last.
"That's the dream for everything I design: For it to be timeless," says Javier.
And if he could grant himself any other wish? It would be to continue doing what he's doing for the next 10 years. "It's not hyperbole to say that I'm living the dream. I feel so fortunate to be in a position of influencing Tesla design and affecting the world in an effective and meaningful way. I have a dream job, and I don't take it for granted."
Solios is all about thoughtful design
Want more articles like this one?
Subscribe to our neswletter